We are a collective of awareness-innovators that care about integrating flow into business.
Discover more about We-Flow We-Flow Intensives & Trainings Participate in one of our immersion events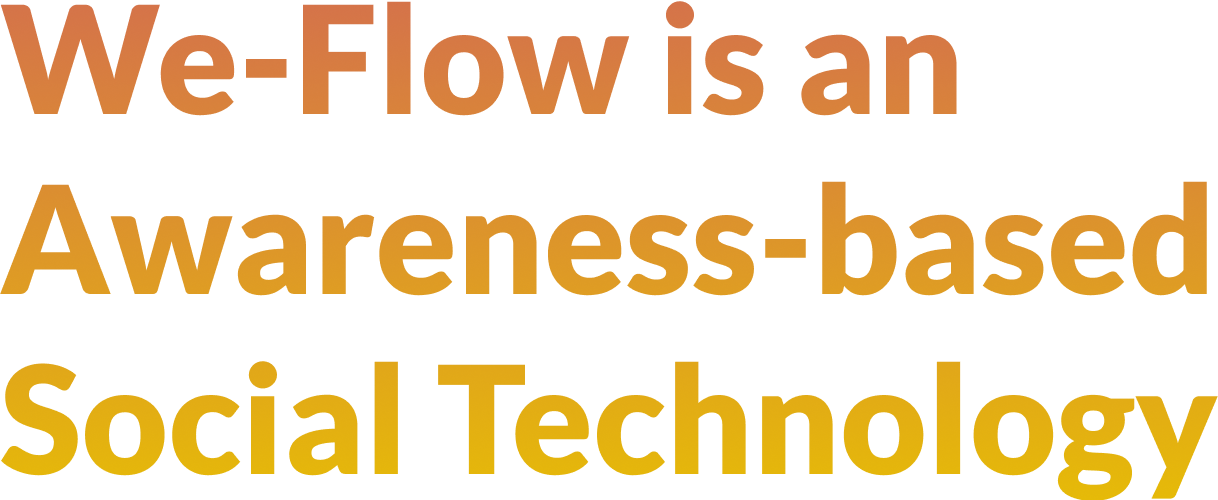 Its main feature is that in enables continuous, real-time decision-making. Not only organizational decision-making but also up to intra-individual micro decision-making.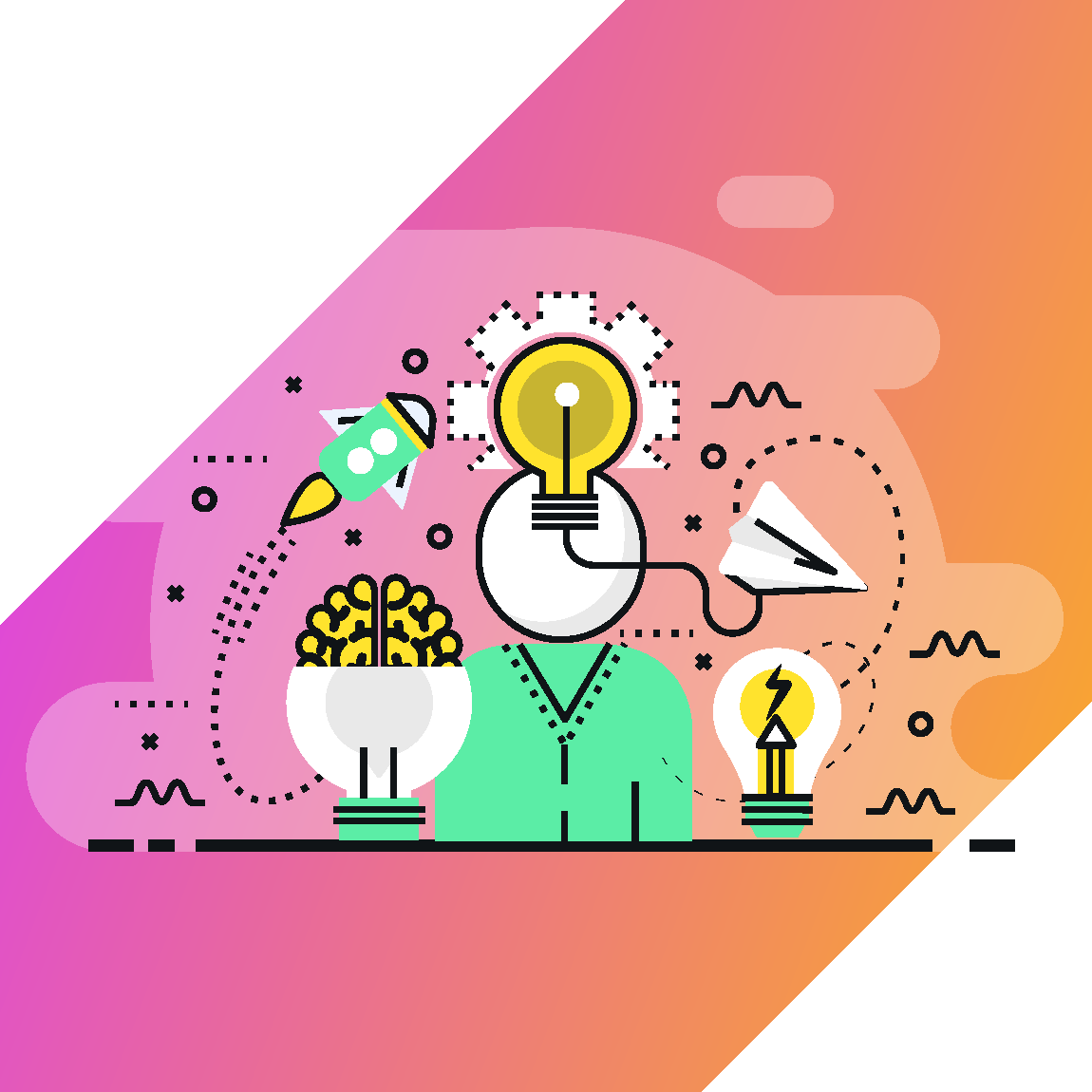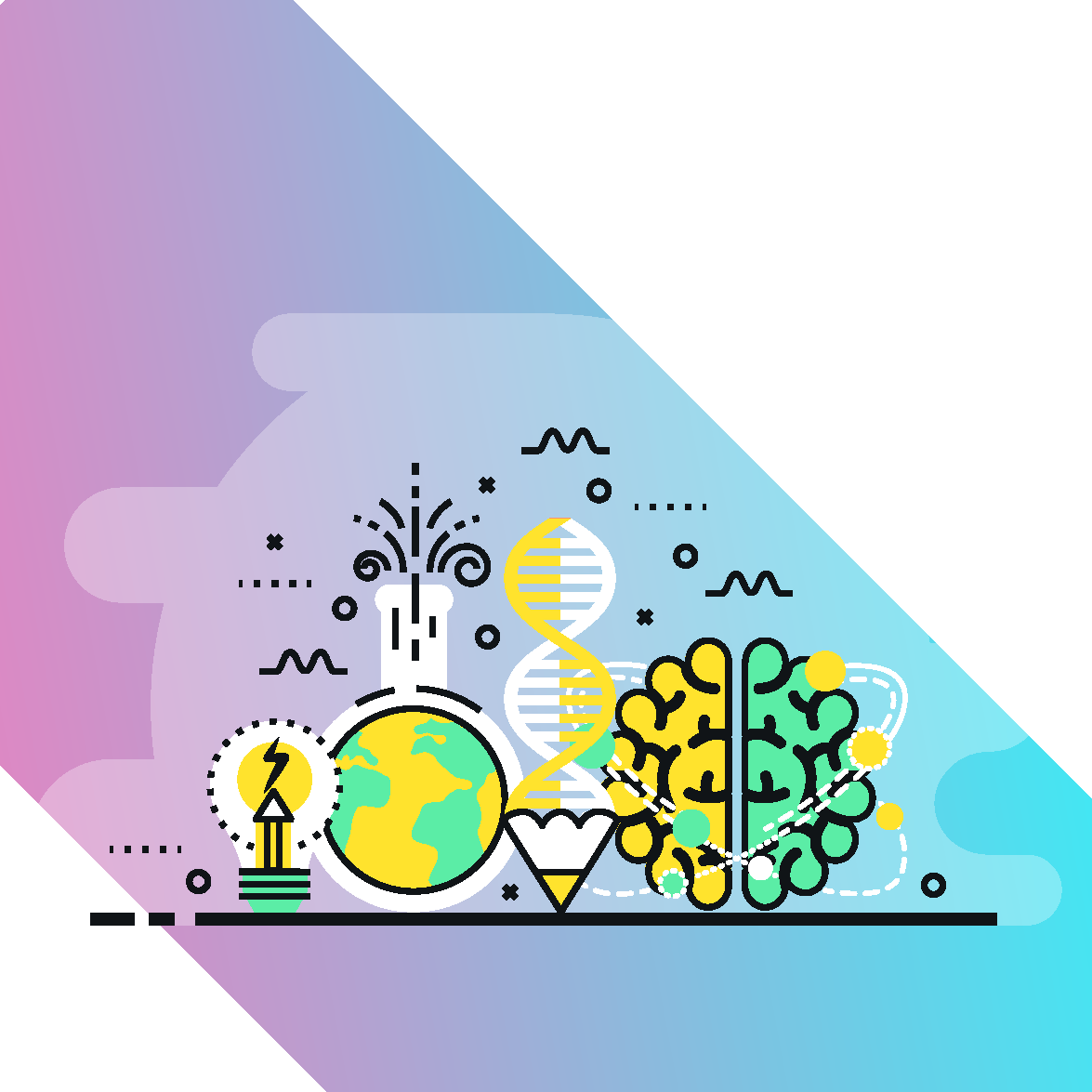 We-Flow is new way of working and living that is nourishing and rewarding. We believe that it's a good moment for us as humans to start making use of all our known and unknown capacities. We crafted a practice to set ourselves up for success in that.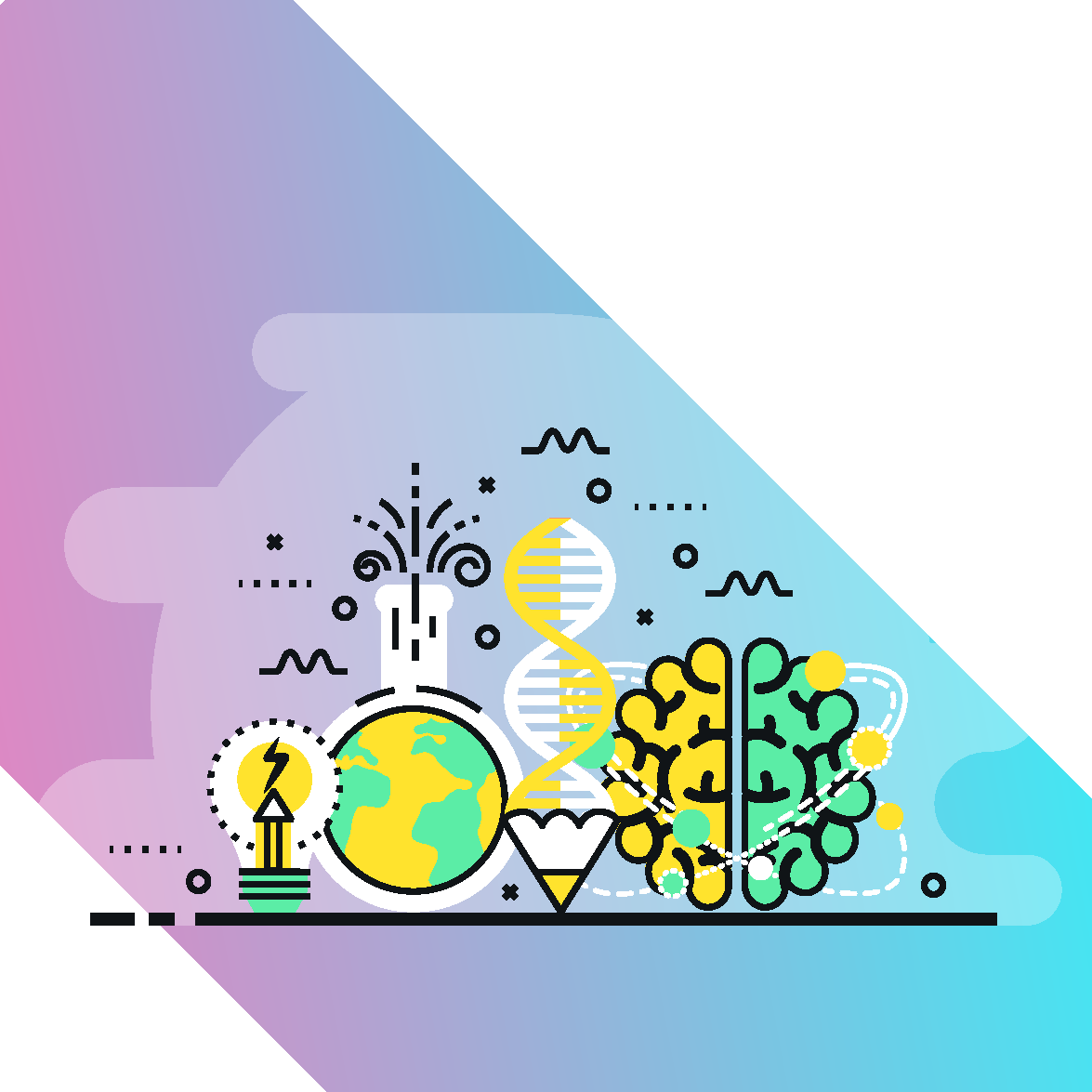 It's an all-inclusive action-oriented integration practice. It is modular and scalable, online, live, adaptable to many context, from professional to personal.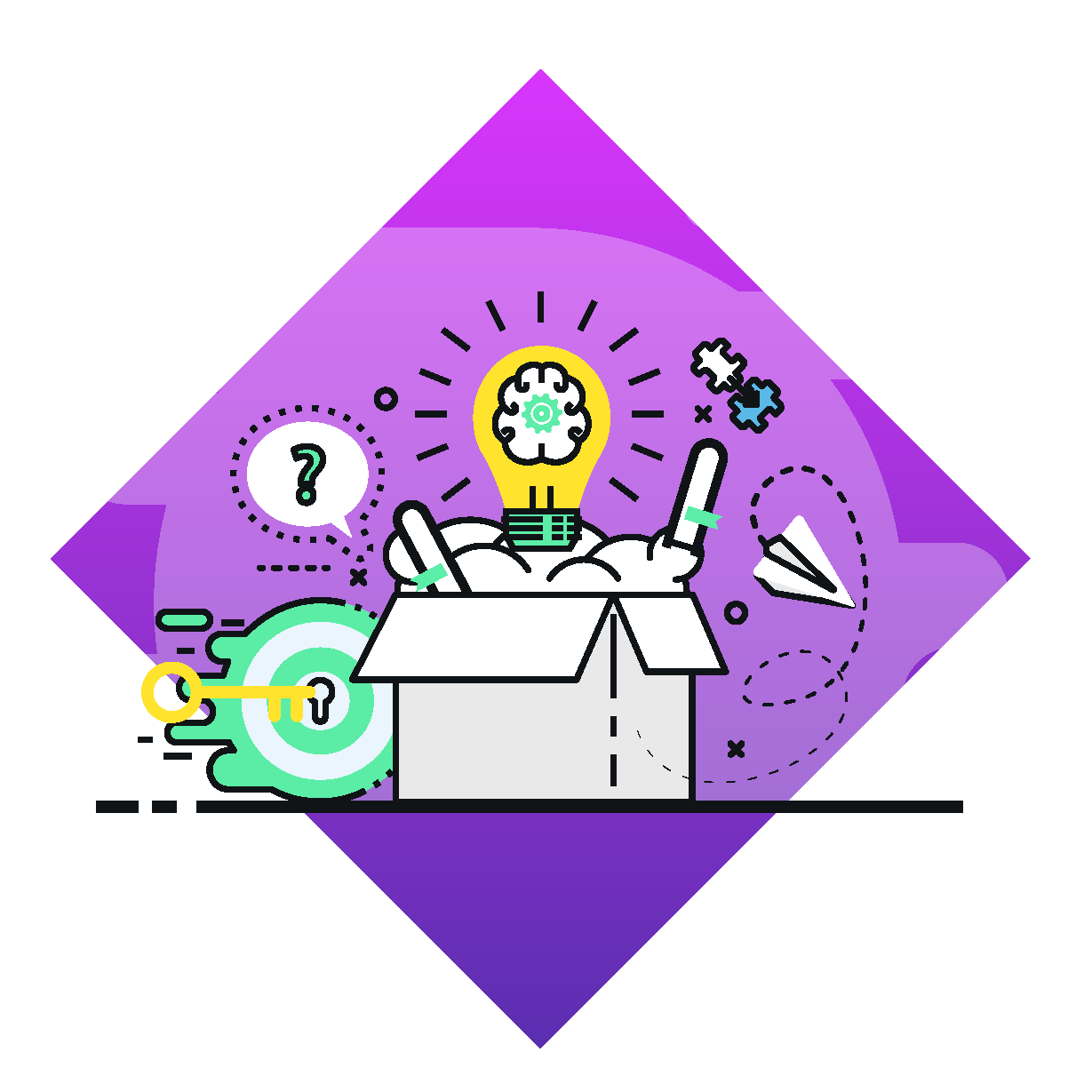 "The capacity for consciousness to deliver an even better human experience, is unbound."
– Quote from an implementation session
We-Flow is a
practical collective flow state

that cultivates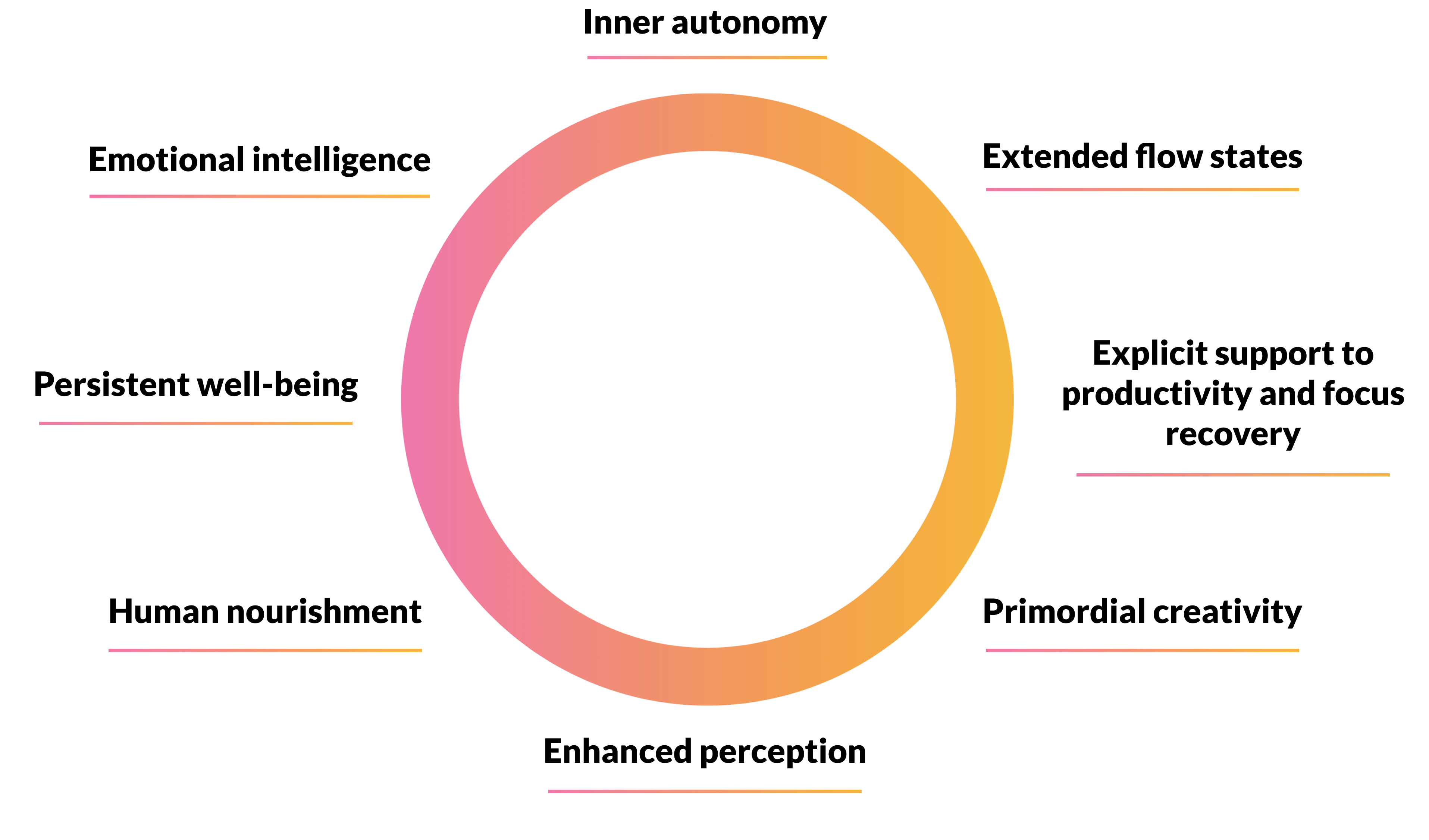 Experience
We-Flow
in action
We-Flow Online Immersion Weekend:
Transforming work with
purpose, play, & impact
November 28th & 29th, 2020 (EU Time Zone)